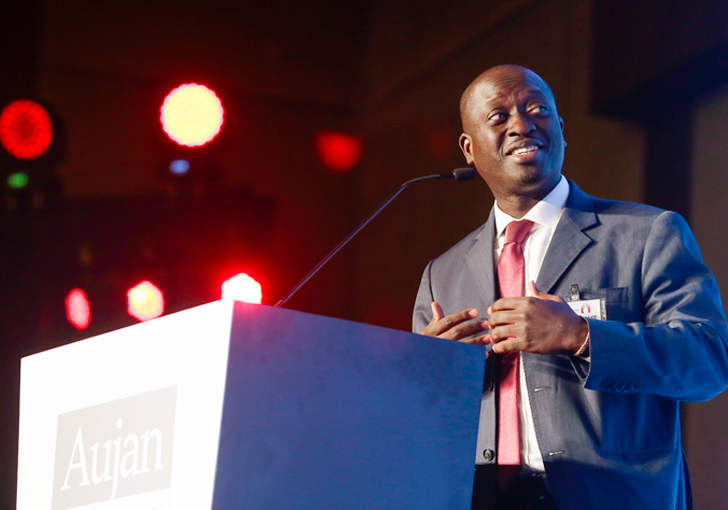 Graduated with a Bachelor in International Business Master in Management and Business Administration (MBA) in Finance and Logistics Transport in major American universities. Through his commitment and rigor, he was able to impose himself and thus make the Compagnie Mamadou Ngoné Agro-Industries (CMGA) a leader in large-scale distribution in Senegal. The CMGA is a transversal company which is active in several fields of activity: Industries, International Trade, Cash and Carry, Modern Distribution.
RANI 2020 BEST GLOBAL DISTRIBUTOR WINNER
Created in 1953 by the founding father El Hadji Mamadou Diallé Ndiaye. The CMGA: Compagnie Mamadou Ngoné Agro-Industries, is a company producing and distributing foodstuffs, cleaning products and miscellaneous located in the SODIDA industrial zone lots 37 and 38. With coverage throughout the territory nationally, it has a leading position in large-scale distribution and agro-industrial production in senegal.

The CMGA Company (Compagnie Mamadou Ngoné Agro-industries) is aware of the importance and the obligation to make available to its regulations, standards and our customers.
We are committed to :
Continuous improvement of our SMSDA;
Improving the satisfaction of our customers and interested parties;
Improving our performance in preventing and dealing with risks and opportunities.
The improvement of our corrective actions and the adequate management of our customers' complaints.
To the availability of the necessary resources in order to obtain the expected results and to guarantee the respect of our commitments.
This integrated policy will be shared and made explicit to all staff and some of our interested parties. It is reviewed during the Management review to ensure that it is still relevant.

Mission
Provide good quality products at the best prices.
Vision
Be in every s
enegalese
housewife's basket everyday.