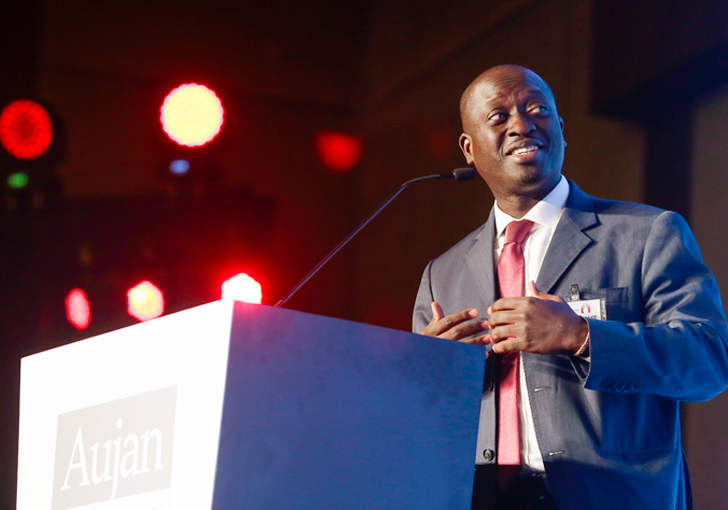 A graduate of an MBA master's degree from major American universities, he came back by patriotism to participate in the development of his country.
Through his commitment and rigor, he was able to impose himself and thus make the Mamadou Ngoné Agro-Industries Company (CMGA) a leader in mass distribution. 

The
CMGA is a transversal company which is active in several fields of activity: Agriculture, Industries, Cash and Carry, Modern Trade
Created in 1953 by the founding father El Hadj Mamadou Diallé Ndiaye, CMGA (ex CCSN2: Comptoir Commercial Sope Nabi until 2021) is a manufacturing and distribution company of foodstuffs, cleaning products and various other products, located in the industrial zone Sodida.
With a coverage on the whole national territory, CMGA has a leading position in the large-scale distribution and agricultural production in Senegal.
Our core business is the large-scale distribution of food and cleaning products in the Modern Trade, Wholesale, Half-Wholesale and retail circuits.  From food distribution and miscellaneous, we import several hundred containers of finished products for distribution in the Modern Trade, Wholesale and semi-wholesale circuits throughout the territory.
CMGA is the best option for product distribution in Senegal.
We bring you an experience of more than 70 years with a logistic park and experienced and very large sales staff.
To be a pioneer in the industrialization of agriculture and mass distribution in Senegal and Africa.