Building on its experience and its commitment to take up the challenge, CMGA through modern and sustainable agriculture has embarked on rice cultivation since 2015 with the KAROLINA brand.
In this momentum, the group aims to be a major player in agricultural culture.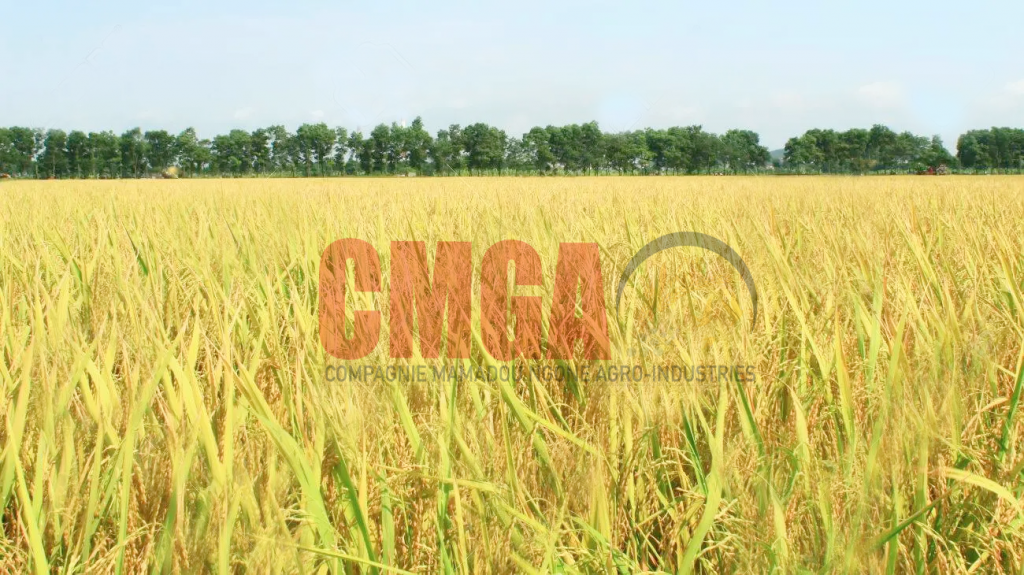 It is imperative to increase food production and make it more accessible if we want to significantly improve the nutritional situation of populations.
Agricultural practices that improve, in all seasons, the regularity of the flow of different food products to consumers promote household food security.
The agricultural production and agri-food systems of a country depend on many factors, such as the State policy, the ecological potential, the technological level, the aptitudes of the agricultural producers and their initiatives. Food self-sufficiency is an objective of the Senegalese government's food policy.

The CMGA has embarked on a mission to transfer the best agricultural practices and technologies to Senegal in order to guarantee us yields and a substantial return on investment.
Indeed, we are working to develop the potato, onion, bean and tomato sectors, etc., with the aim of absorbing as many young people as possible towards modern agriculture.
When you opt for local consumption you :
participate in the local economy ;
promote help and support for local producers ;
respect the environment more by limiting intermediaries (and therefore the transport goods) .
Thanks to the purchase in short circuit, you allow the producers to fix their prices. In return, the consumer is guaranteed to have seasonal products with a good knowledge and traceability of the product, for a better controlled diet. Everyone wins !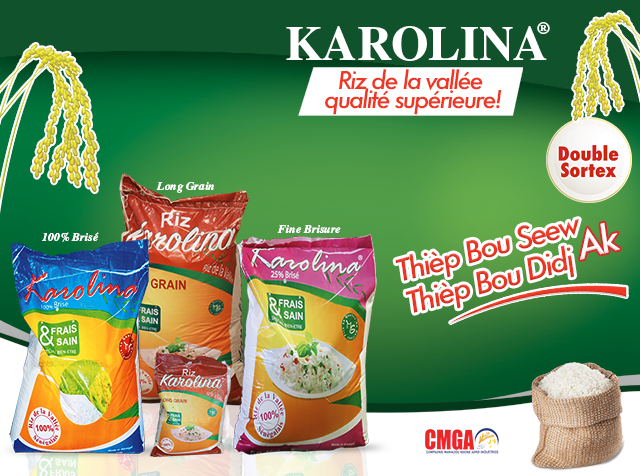 Triple sortex and very digestible, fresh and healthy, special well-being, Karolina rice is 100% senegalese produced by our factory in the valley north of Senegal.
KAROLINA is the reference brand in terms of quality in the local rice sector.
Sénégal is currently, with a rice consumption of 90 kg per capita, one of the largest consumers of rice in West Africa.
Liberalized since 1996, the local rice sector finds in this benchmark brand all the standards of a quality finished product.

The productive potential of land is determined by soil and climate conditions and the level of inputs and management applied to that resource. The type, amount and timing of inputs also have a major effect on yield.
CMGA's mission is to transfer the best agricultural practices and technologies to Senegal in order to guarantee yields and a substantial return on investment.